A Horse Dressed Up Like A Zebra



A Horse Dressed Up Like A Zebra contains research for 4 episodes of the podcast
"Dear Dr. A." in which investigative journalist Andreas Nimmerdor tells the story of
a fraudulent scientist, Dr. A., who claims to have made an archaeological finding
in the Amazon region.

Nimmerdor's proposal leans heavily on an archive that was donated to him by the artist Eva van Ooijen.
In return, she asks him to answer her question:
How to become a fraud?

This publication leads you through a jungle of stories, cases of fraud
scientific and non-scientific. All in an attempt to answer Eva's question. And at the same time trying to find out why someone like her wants to know how to do so.

Made into a book by Eva van Ooijen and presented as her Master thesis.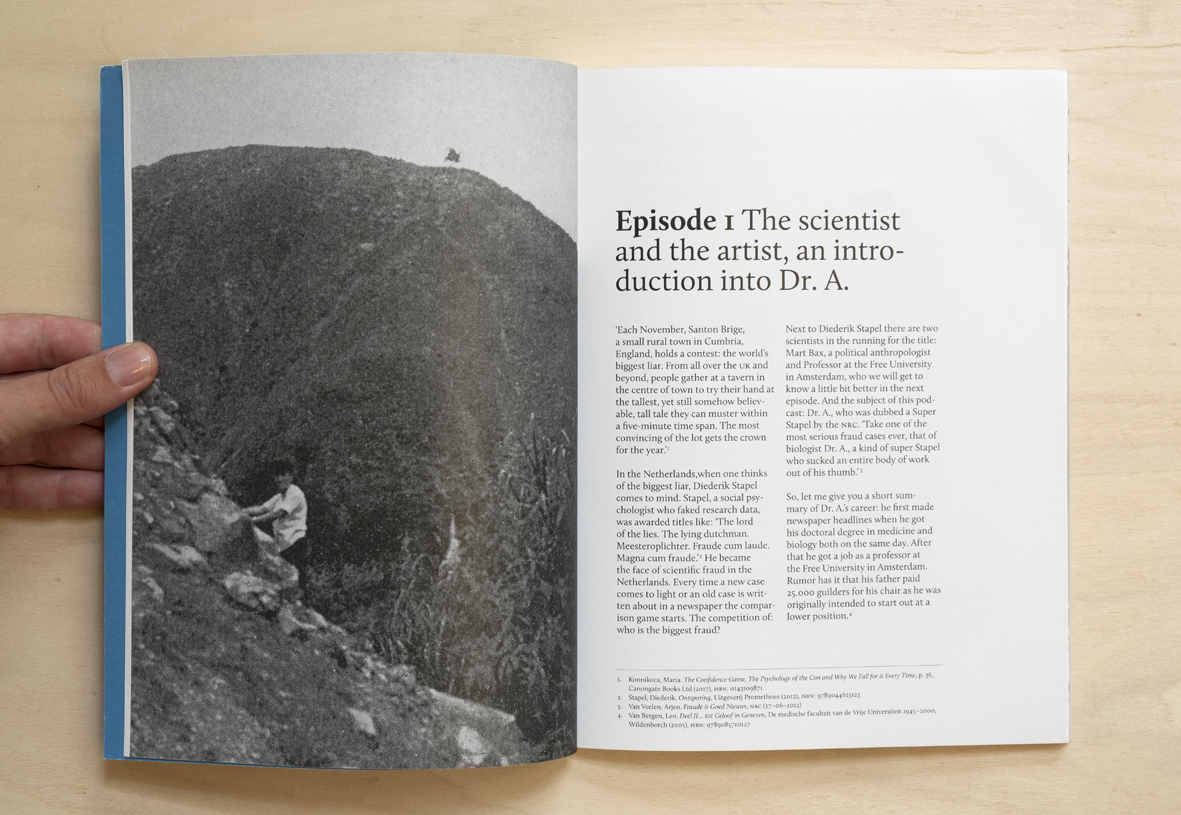 Designed by:
Bureau Merkwaardig
Anouk de l'Ecluse & Daphne de Vries
Thesis Supervisor:
Jasper Coppes