Lourdes aan de Amstel

(Coming Soon)


The New Life (in progress)



Today, treatments for infertility may involve hormone therapy, surgery, implants, injections, or all the above, but in the past women left penis-shaped offerings outside caves or let young man throw buckets of water over them during Easter to get pregnant.

Even now all forces are called upon when it comes to the wish to conceive. Nicole Kidman put a whole new pilgrimage on the map by crediting an Australian waterfall for her miraculous pregnancy at age 41.

When on a vacation in England Eva van Ooijen accidentally stumbled upon the Cerne Abbas Giant. A chalk figure carved into the hillside near a village in Dorset. Legend has it that women who want to get pregnant will find their wishes fulfilled after spending the night sleeping atop the enormous naked figure.

Being there while longing for a second child got her fascinated by all the pilgrimages and superstitions surrounding fertility. They inspirer her to create her own personal and modern fertility shrines.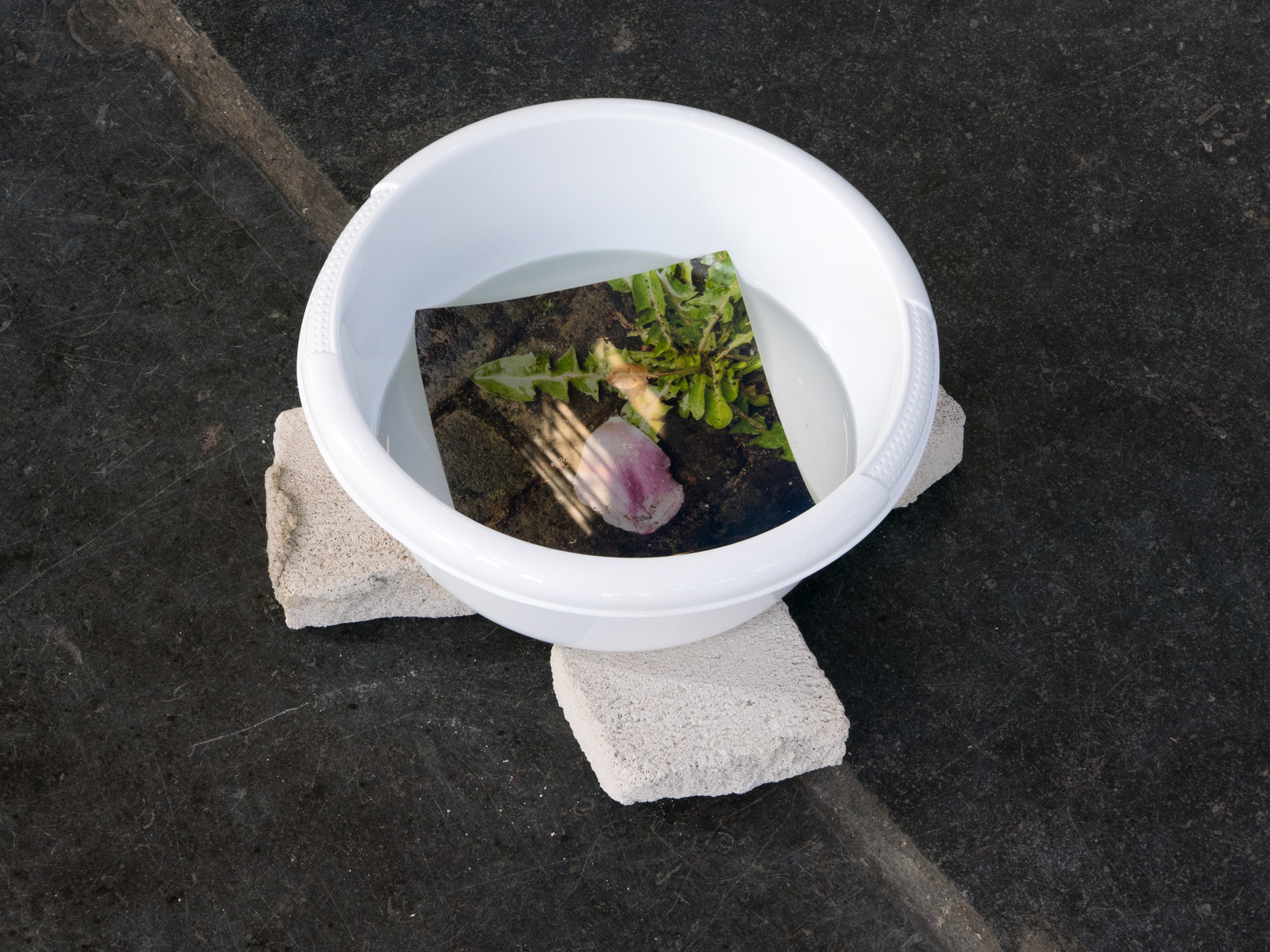 Fragmented Traveling (2017)



After becoming a mother the idea of death became hard for me to accept. Being alive was never so important. In these turbulent times I needed something to believe in. My quest for that something became like a pilgrimage, in which I found fragments of hope. Physically I did not travel far but my mind went everywhere.

'Fragmented Traveling' is about a journey without a destination.




Installation View - This Art Fair








I participated in a Dutch artist-in-residency program of 5 days called "De Torenkamer". Thisresidency is part of the radio show Opium and takes place in a beautiful tower room at the Vondelpark. My plan for the program was to walk and investigate two pilgrimages in Amsterdam and take my findings to create my own sanctuary in "De Torenkamer". This will be part of my ongoing project 'Fragmented Traveling'. Both the pilgrimages I walked had something to do with The Miraculous.

The first pilgrimage I went on was "The Lady of All Nations". This is a chapel built on the instruction of Ida Peerdeman (1905-1996). She had visions of Maria ordering her to build a chapel that would make Maria known under the name 'The Lady Off All Nations'. She also had a painting made of this new Maria inspired by a vision. In 2002 the visions of Ida Peerdeman got recognition from the church and they officially accepted their supernatural nature.

The second pilgrimage I walked is known as "The Miracle Procession", a walk through the centre of Amsterdam in honour of a miraculous wafer. The story goes that on March 15th 1345, a man lay ill in bed in his house on Kalverstraat. He was about to die. A priest administered to the last rites, including the blessed sacrament. After receiving the wafer, the man became sick and vomited in the fire. The next morning the wafer was discovered in the fire, undamaged. It was put into a box and taken by the priest to the parish church, but on two occasions miraculously made its way back to the house on Kalverstraat. This was the beginning of a tradition known as "The Miracle Procession".

What I learned from visiting these places is that Miracles can happen anywhere. I never knew about these pilgrimages, but have walked parts of the "Miracle Procession" in normal life a lot. But when I walked it knowing it was a pilgrimage the route began to look different.

I decided to make a labyrinth in "De Torenkamer". Some churches have these on their floors so people who cannot take a pilgrimage can feel what it is like. I took pictures trying to find out wat kind of miraculous powers the room possessed. These pictures I displayed in the labyrinth making my own Pilgrimage.

If you want to now more about my week in De Torenkamer you can read my blog on the Opium website:

http://www.radio4.nl/opiumop4/thema/3/de_toren_kamer/151/eva-van-ooijen



Or see a video of the installation on my blog:

http://theproces.tumblr.com/post/158349985230/de-torenkamer-installatie-die-ik-heb-gemaakt








Plattegrond Torenkamer:



My queston for this residency: What is the miracle of this room? And what kind of inspiration lives here?

The Lady of All Nations:


The Miracle Procession:

The Exhibitionist Issue (2016)


I recently finished the MoMa course 'Seeing Through Photographs' and was inspired by the lessons and work of Robert Heinecken.

In his serie 'Are You Rea' he takes magazine pages and by making a photogram of them he fuses the front and the back of the page together into one image.

When looking in magazines now I am not interested in the single images, but in what happens when turning the page to the light, and, by doing so, fusing the front and the back of the page together into one image. What does this new image look like and what does it tell me?

I started to collect the pages that spoke to me the most and started expirimenting with ways to fuse the front and the back of the page to one image using my scanner. In a time where everyone can pick up a camera and take pictures of everything it is refreshing to have limited options. A small selection of my expiriments are shown below.

(Work in progress)